City of Ashes by Cassandra Clare
"I thought I'd lie on the floor and writhe in pain for a while," he grunted, "It relaxes me."
BOOK REVIEW MARIAHREADIT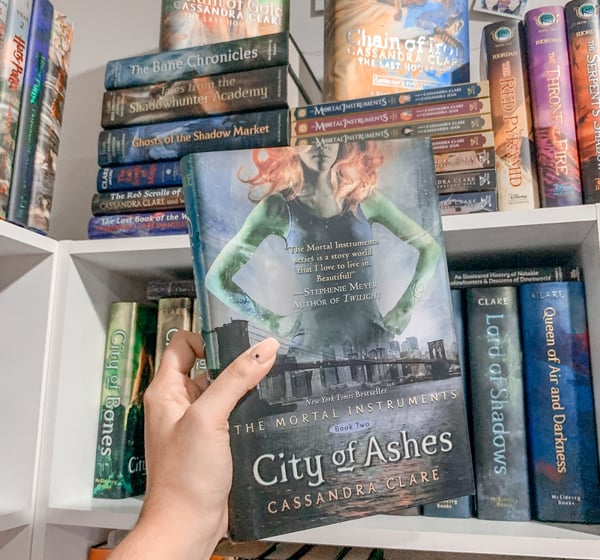 First read this in 2010 at 16 , rereading in 2019 at 26 to tackle the rest of CC's monstrous pile of works with this information fresh on my mind - I'll hopefully be caught up by the time Chain Of Gold drops.

I quite enjoyed this book the first time I read it, and maybe it is nostalgia that still keeps me tethered to this world, but I just can't shake the connection.

The story is still familiar enough to be inviting, but I'd forgotten enough of the specifics for it to be interesting. That and I love teenage angst. It's a problem.

I also think that I've grown as a reader in the past 9 years, and while I may be more critical I still like this story, I still like these characters, flaws and all.
In that vein, I've noticed something now that I didn't at 16, the lines Clare draws between Shadowhunters and Downworlders are much like the lines humans draw between each other because of race, religion, social status and wealth. There is something to be learned here, it just may very well take the whopping 10,000 pages of Clare's works to get there.

Also, Jace Wayland is a treasure, I don't care what anyone says.