Green Creek by T.J. Klune
"Candy canes and pine cones and epic and awesome."
BOOK REVIEW MARIAHREADIT
"All I wanted to do was come home, because without you, I don't have a home."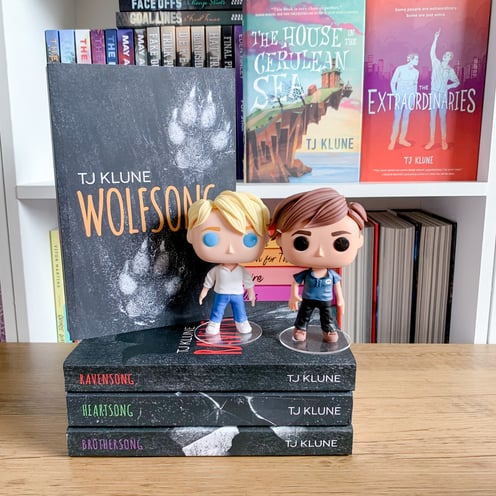 Is it socially acceptable for me to pull a Mr. Knightley and say that if I loved this series less I would probably be able to talk about it more?
Well, if it isn't... That's just to dang bad.
Wolfsong follows the coming of age of Ox Matheson as he navigates his father leaving him and his mom, and finding out the nice family who moved in down the street is actually a pack of werewolves.
Ravensong is filled with angst and time jumps from when Gordo and Mark were children to the way life (and dumb alphas) have brought them together and split them apart.
Heartsong caters to the amnesia trope and delivers an ace spec character actually written by an ace spec man.
Brothersong is the ultimate culmination of Bennett Pack excellence. Keep a tissue box within reach. Just saying.